Wow! what a fun event this was!!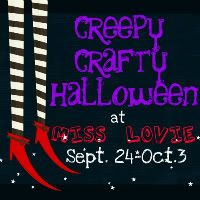 Thank you to all the wonderful bloggers who posted and thanks to you for reading! I have a few new followers...welcome!! I had so much fun and I hope you did, too. If you missed any of the posts from the past week or so, here they are! Click on the link below the picture to see the tutorial.
and I'll see you soon.
In the meantime, check out this giveaway! It ends today!