Hello everyone!
I'm Allison
(or also an Alli to my family and friends)
and I blog over at
A Glimpse Inside
.
I'm an Army wife with a creative side so I decided to start blogging to share our adventures with the military as well as my crafty endeavors.
I am thrilled Allie asked me to be apart of her Creepy Crafty Halloween Event.
We are currently living in an apartment, well until the end of October, and all of my Fall decorations are in storage so this was a great excuse for me to make some more to somewhat decorate.
I am here today to share some fun Halloween Art with all of you.
Would you like to see how I did it?
Here ya go!
Supplies:
- 4 canvases (Any size you choose. I used 5 x7)
-An empty cereal box
-Martha Stewart Glitter Paint
-Double sided Foam tape
-Silhouette or Cricut (optional)
How to make them:
I started by painting the canvases with the glitter paint but quickly realized that I needed a base coat of paint first.
So... paint your canvases with a base coat of the same color as the glitter paint you are using.
I painted all 4 canvases: navy, black, purple, and a silver.
I downloaded some Halloween designs from Silhouette and used my machine to create some templates.
I used regular card stock paper to create the templates.
I then made the cereal box completely flat.
Flipped the box to the plain side and lay your template on it.
Then trace the template.
Do this with all your shapes.
Then take an Exact-o Knife and cut out all of your shapes.
Add a base coat again to the cutouts because you will also coat these in glitter.
Coat with glitter until you get the coverage you want.
I wanted to give the shapes some dimension so I used foam tape to do this.
See the foam?!
I like that you can see the shadows of the top shape on the bottom.
I then just hot glued the side of the pumpkins closed.
Here are some up close shots of each canvas.
Moon and witch:
The moon is raised off the canvas and then the witch is raised off the moon with the foam tape.
Black cat:
I used the foam tape again to raise it off the canvas but I used two different sizes on his feet to make it look like 2 feet are farther back. Then I bent his tail forward a little to add more dimension.
Jack-o-Lantern:
I added the foam pieces in the center and to raise it and then glued the sides together. I then used the foam tape to raise it off the canvas.
Bat:
I bent the wings to make it look like it is in flight.
I added foam to the main body to attach to the canvas and then two small pieces at the very edge of the wings to attach to the canvas.
He is my favorite one!
Here is a side shot of the grouping on the wall so you can see the dimension a little better.
I hung them up with a fun bunting banner to complete the idea.
Hope you like my Halloween Art.
Thanks for asking me to participate Allie!
Feel free to drop by
my neck of the bloggy woods
any time!
-Allison
Thanks Allison for some super fun Halloween art! I love those colors. I think the cat is my favorite. Or maybe the bat...or...that jack-o-lantern is awfully spooky and awesome...and the witch...They're all great. :) And I love how they're 3-dimensional.
Please go see Allison on
her blog
soon! She has so many great ideas. Some of my favorites are her Tasty Tuesday series where she highlights some fabulous recipes, this fabulous shutter decor, and this plaque picture display.
Check out this Halloween giveaway going on right now!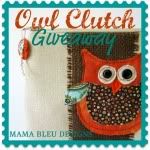 And check back tomorrow for the last Creepy Crafty Halloween post: me!