For those of you who missed it, be sure to go see my guest post at
A Glimpse Inside!
I talked about that sweet Snap-On Flower Onesie Dress so you don't want to miss it!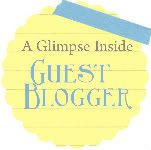 I totally had it on my calendar to do a little post directing you there on the actual day (Friday!), but I forgot to post it! You know you're overwhelmed with end of the school year stuff when... whew.
3 days of this school year left!!!